Automatic Tunnel Carwash
Caring for car rides is an important part in maintaining the quality and beauty of the car.
Proper protection and maintenance has a vital role in keeping the original quality of your car. Washing by automatic carwashes is a well-establish method to satisfy this goal. Washing by automatic carwashes makes your car clean, attractive and keeps it safe from some damages. Automatic carwashes with automated performance have a stable structure and high efficiency with shorter time of washing and satisfying washing quality. Arabeilgar's Automatic Tunnel Carwash (CCWash) have different units of washing, rinsing, water injecting, wheel and hub washing, drying and so on. These unit series are located inside the tunnel and performs cleaning processes step by step.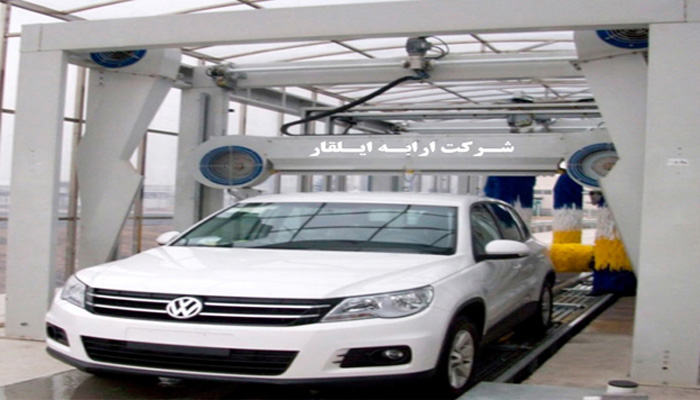 In tunnel carwashes, driver sits in car and cleaning process is done step by step. Vehicle is moved through modular tunnel by help of conveyor. Tunnel carwash performs all steps from prewashing to final waxing automatically by use of advanced high tech equipment. Modular structure of tunnel carwash made it possible to wash several cars simultaneously which in turn, decreases service time and increases customers satisfaction significantly.
Arabeilgar's Tunnel Carwash (CCWash):
The short washing and drying time made Arabeilgar's Tunnel Carwash an ideal choice for busy units with high rate of customer. Service capacity is about 30 vehicles per hour. On average, it takes 2 minutes for every car to be washed which makes it a time-saving and efficient machine and subsequently increases customers' satisfaction.