Carwash Tunnel Automatic Waterfall
Automatic car wash systems tunnel car wash systems waterfall is one of the best cars that the car is designed and built with different heights also facilitate easy maintenance and safe operation of the other advantages of this system are considered.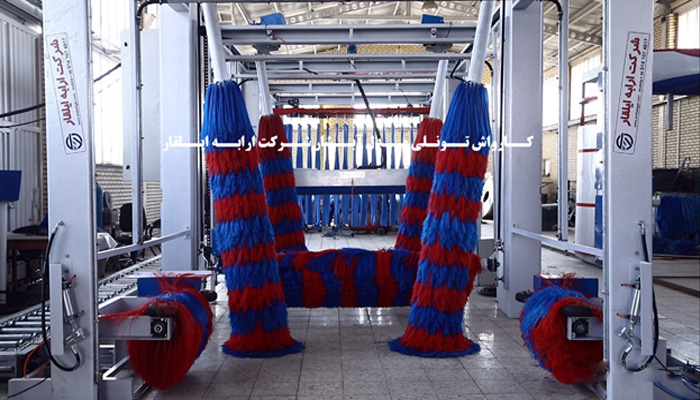 The introduction of the technology tunnel car wash systems waterfall:
Tunnel car wash machine for washing cars at different heights above 240 cm is even. Tunnel Car Wash ccwash waterfall model has an electronic counter machine Shstvy is the number of cars by the relevant arm of the v-shaped rails are transported and directed into the washing tunnel. During the wash tunnel system has the ability to increase customer in terms of selection options. Brushes are 1.5 km from each other, with washing tunnel, the speed of the machine is adjustable in two modes. Automatic car wash 30 to 45 cars per hour speed is adjustable, so the equipment is installed. You can submit price quotations for devices tunnel car washes their expectations about the equipment, about the size needing speed required for washing, rinsing operation mode and duration of projects was informed of the price.
Waterfall tunnel car wash facilities Add to cart Ilgar company:
Metal structures made of steel sheets primarily the hot-dip galvanizing, phosphate coated and then baked electrostatic powder paint. Self-supporting structure fixed to the floor with anchors all external bolts, stainless steel brush 4 vertical and 1 horizontal brush as standard equipment. Hair brushes, gears, pneumatic and electronic components, manufacturing quality products for the first time the power electronics control brush pressure control
2x5,5 hp contour following dryer fans and fan groups 2x7,5 hp fixed the dryer is standard on the Model WD Robowash (80 bar high pressure unit Prewash) WDR model is standard.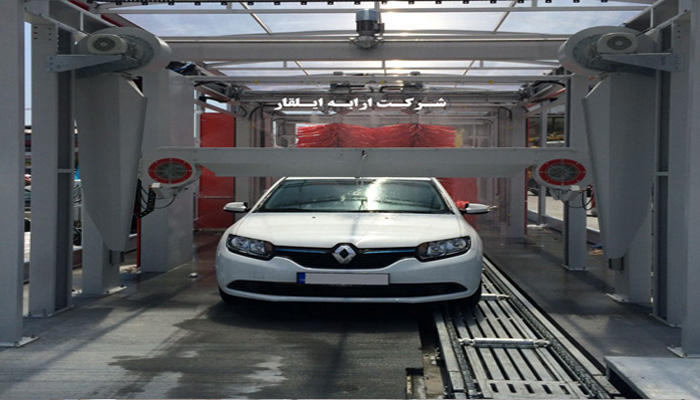 Tunnel Car Wash models waterfall gear manufacturing company Ilgar: