It's worth to note several considerations before starting your carwash unit. First of all, gather information and basic knowledge about tunnel carwash, different models, advantages and disadvantages of each model by browsing on net, and then consider ways for establishing a profitable unit. Suitable location and layout is the next step. Related facilities of washing and conveyor or rails require special layout. The area and its dimensions should fit the system size. Availability and accessibility are important factors in locating your carwash unit. Especial accessories as polishers, high quality brushes and underbody lances are used for better performance.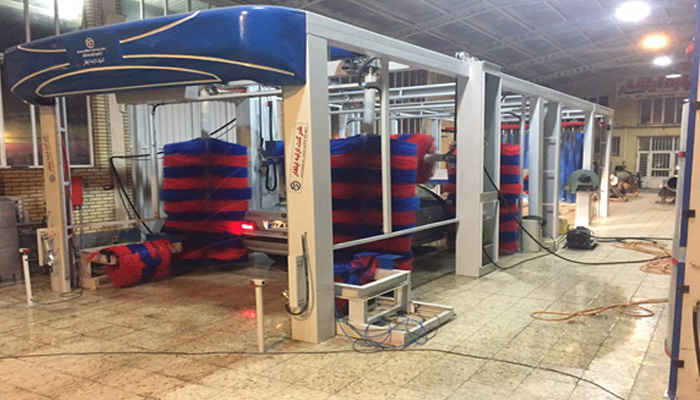 Recommendations for a tunnel carwash unit set up:
Mostly carwash owners are replacing their traditional manual carwashes with fully automated ones, thanks to their unlimited advantages and higher performance to increase their incomes and in turn more satisfied customers. For being a successful carwash business owner, consider the following notes:
1- Planning
Planning is the first step of this process. All processes of establishing from investment to naming your unit must be taken in to account in details, including location, layout, advertisement, development, management and so on. Once you defined a total strategic map, then you can take next steps.
2- Consultation with our experts
While documented plan is important, yet it's not enough. Consultation with experts is necessary for predicting possible futures as follows:
• Costs
• Water quality and hardness
• Changes in supply with changes in seasons
• Required safety accessories
• Required accessories for services and maintaining
• Estimating incomes per season
• Determining rail speed
• Estimating washing time and unit costs per vehicle
3- Selecting automatic carwash of well-known brand
Automatic carwash cleans and washes different kind of vehicles. Thus, it's important to choose proper apparatus with long life and reliable performance. Different models and designs are manufactured to satisfy customers with variety of taste and budget. Some accessories are optional based on order which may be added to main system for higher quality washing or removed in more economic systems.
4- Location
Location is of vital importance in carwash setting up. Out of sight units fail to attract customers.so, we recommend you to set up your business in main roads and busy streets with ease of access. Also, attractive colors and traffic lights may persuade more customers to use your services.